All ports in Vietnam
Ship Repair Services
24/7 support, Faster procedures, Save You Time & Money.
Submit an enquiry
Vietnam Ship Repair Services
Like a mobileable shipyard, Vietnam Ship Repair Co. provides ship repair and maintenance service in all Ports and Anchorages of Vietnam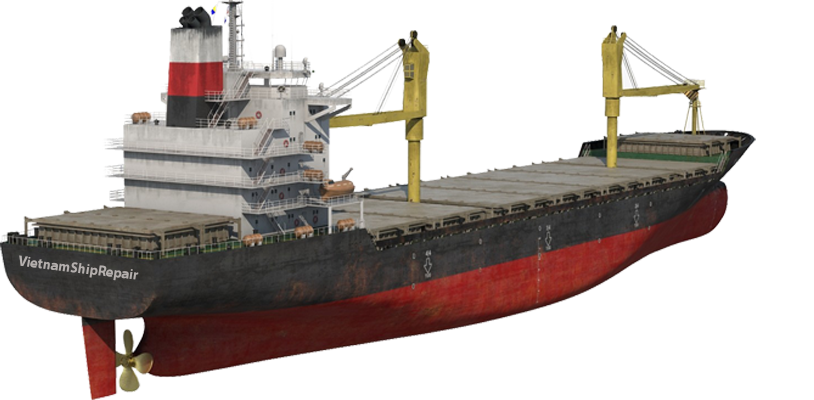 Vietnam Shiprepair Co. can arrange repair, annual services, installation and replacement spare parts for all types of Navigation Equipment on the Ship. READ DETAILS
Vietnam Shiprepair Co. is a leading repair service for Deck Machinery and Ship Equipment in all ports and anchorages in Vietnam. READ DETAILS
VIETNAM SHIPREPAIR CO. provides repair services, maintenance for Engines, Equipment and Systems in the Engine Room of the Ship in Vietnam. READ DETAILS
Vietnam Shiprepair Co. is a leading company on Underwater services such as: UWI, UWC, UWILD ... etc in all the Ports and anchorages of Vietnam.. READ DETAILS
We ensure that, we can arrange all type of services for the Ship in Vietnam such as: Docking Service, Ship condition Survey, Cargo Lashing... etc. READ DETAILS
We Provide Ship Repair in Vietnam
We Provide Ship Repair Stations In Vietnam:
REPAIR SERVICES IN THIENG LIENG PORT
REPAIR SERVICES IN CAM RANH NHA TRANG PORT
REPAIR SERVICES IN CHU LAI PORT
REPAIR SERVICES IN CHAN MAY PORT
REPAIR SERVICES IN HON LA PORT
REPAIR SERVICES IN LACH HUYEN PORT
REPAIR SERVICES IN HA LONG PORT
REPAIR SERVICES IN HON NET PORT
Below are some of the many repair services we offer:
Deck crane, provision crane
Windlass, mooring and anchor.
Out fitting repair.
Ondeck pipelines
Hydraulic system
Life boat davit repair.
Accommodation ladder.
Load test deck crane, provision crane, accommodation ladder..
Overhaul main engine, auxiliary engine
Turbocharger overhaul, dynamic balancing
Boiler repair and cleaning
Maintaince or rewinding generator, electric motor.
Automation and electrical works
Pipelines renewal or modification
Propeller shaft and rudder stock
Air condition and provision plant
All type of the pumps
Underwater inspection uwi
Underwater inspection in lieu dock
Underwater cleaning ship hull
Underwater installation by welding or replace material/ equipments
Underwater plugging the overboard holes
Underwater cutting fishing net or ropes
Repair or annual services Gyro Compass
Repair or annual services GMDSS
Repair or annual services Radar
Repair or annual services ARPAP
Repair or annual services Speed & Distance Log Device
Repair or annual services Echo Sounder
Repair or annual services Electronic Chart Display Information System ECDIS
Repair or annual services Automatic Identification System AIS
Repair or annual services Long Range Tracking and Identification (LRIT) System
Repair or annual services Rudder Angle Indicator
Repair or annual services Voyage Data Recorder VDR
Repair or annual services Rate of turn indicator
Repair or annual services GPS Receiver
Repair or annual services Sound Reception System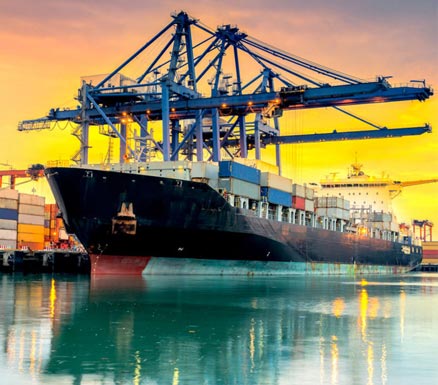 About Ship Repair Services
Our service facility is independently owned and operated providing full-service repair and maintenance services. We use the latest diagnostic equipment to guarantee your ship is repaired or serviced properly and in a timely fashion. We are a member of Professional Ship Service, an elite performance network, where independent service facilities share common goals of being world-class marine service centers.
100% Warranty.
Certified Technicians.
Highest Quality.
24/7/365 Assistance.
Faster Procedures.
Cover All Ships' Positions.